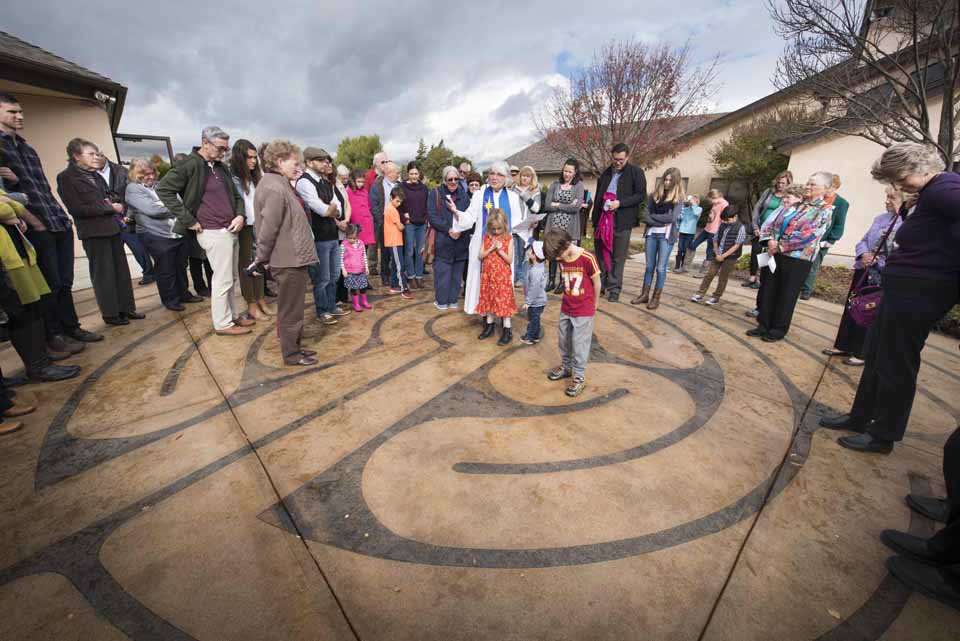 A labyrinth is a helpful tool for focusing prayers. A labyrinth is a path marked out in a field, painted in a parking lot, or shown on a carpet that you walk while you pray.
While a labyrinth may look like a maze, it is not. It is a single path leading participants into the center, and back out.
While entering the labyrinth, prayers are focused on confession. Participants then pause in the center to read scripture, sing, say the Labyrinth Prayer below or worship another way. On the way out of the labyrinth prayers for others, self, and anything else that occupies the mind are offered.
LABYRINTH PRAYER
With each step I take, may my heart be open
to the enduring love of the Spirit.
May my mind be stilled so that
I may fully experience
the presence of God.
As I weave through the labyrinth circuits,
help me to trust in possibilities,
even if they are not yet realized.
Grant me the wisdom to follow a path
that will lead to greater understanding.
And as I journey onward,
may I radiate to others
the love that dwells within.