Atascadero United Methodist Church's Vacation Bible School will be held Monday, June 26 to Friday, June 30 from 8:30 a.m. to noon. The week-long program will include music, recreation, arts & crafts, Bible study and snacks. Participants are entering preschool (about 3 to 4 years of age through those entering fifth grade), older children are encouraged to be volunteers. This year's theme is Maker Fun Factory.
Designed for children who have not yet attended kindergarten, the early childhood program features the same Bible lessons as the elementary program and youth and adult Bible study, plus activities and games designed just for them. From the Opening to the Closing, every aspect of VBS is designed to help them better understand the Bible and grow in their faith.
The cost is $25 for one child, $45 for two, $60 for three or more children from the same family. Scholarships are available, as no child will be turned away. Children and volunteers may be registered HERE. To donate or pay for a registration, CLICK HERE.
VBS Celebration will be on Sunday, July 2 at 9:30 a.m. The children will sing a few songs during worship service. After worship, we will have a water slide and a pulled pork lunch.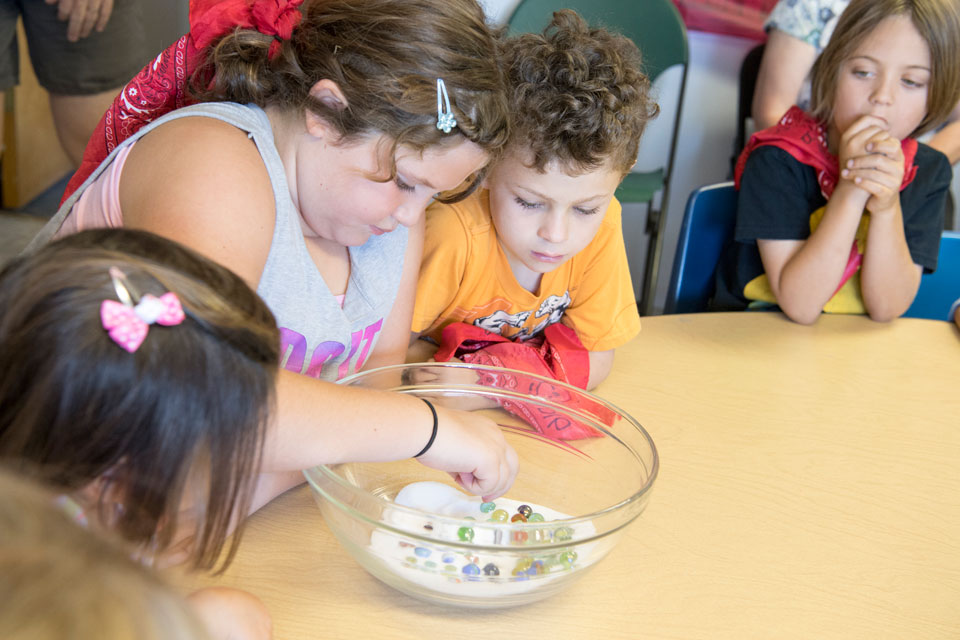 How Kids Experience God's Word
At Maker Fun Factory, one memorable Bible Point is reinforced throughout each station, each day—making it easy to apply long after VBS is over. Featuring Bible Memory Buddies that are makers, too!
Day 1
DECKER The Decorator Crab
Bible Point: God made you.
Key Bible Verse: "Thank you for making me so wonderfully complex." (Psalm 139:14)
Bible Story: God lovingly creates people. (Psalm 139; Genesis 1:26-2:4)
Day 2
TINA The Cathedral Termite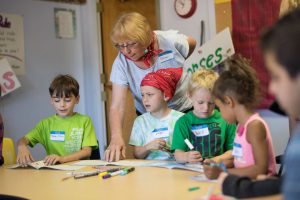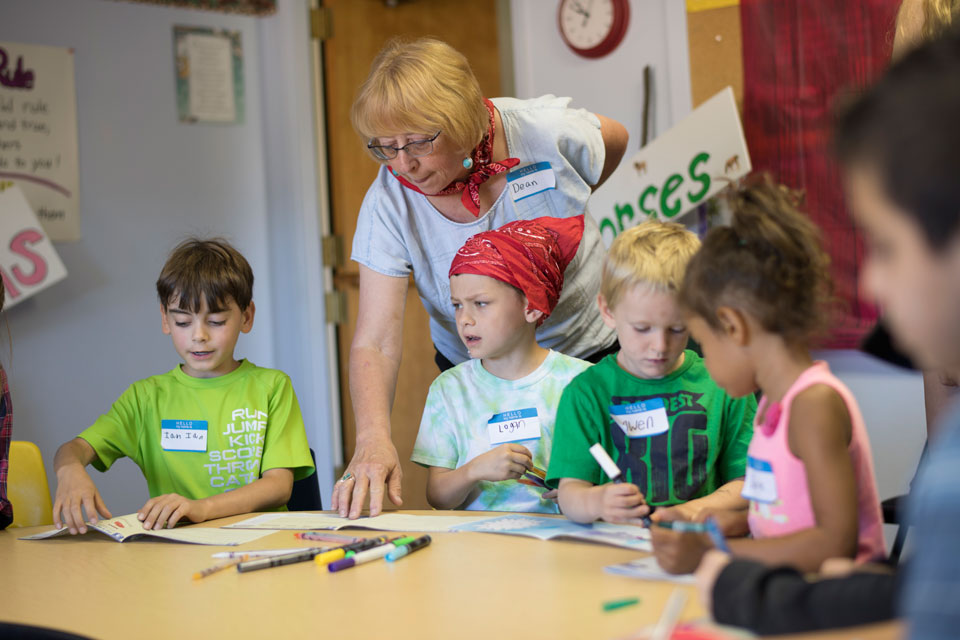 Bible Point: God is for you.
Key Bible Verse: "If God is for us, who can ever be against us?" (Romans 8:31)
Bible Story: Rahab believes in God's mighty power. (Joshua 1-2)
Day 3
BUBBA The Humpback Whale
Bible Point: God is always with you.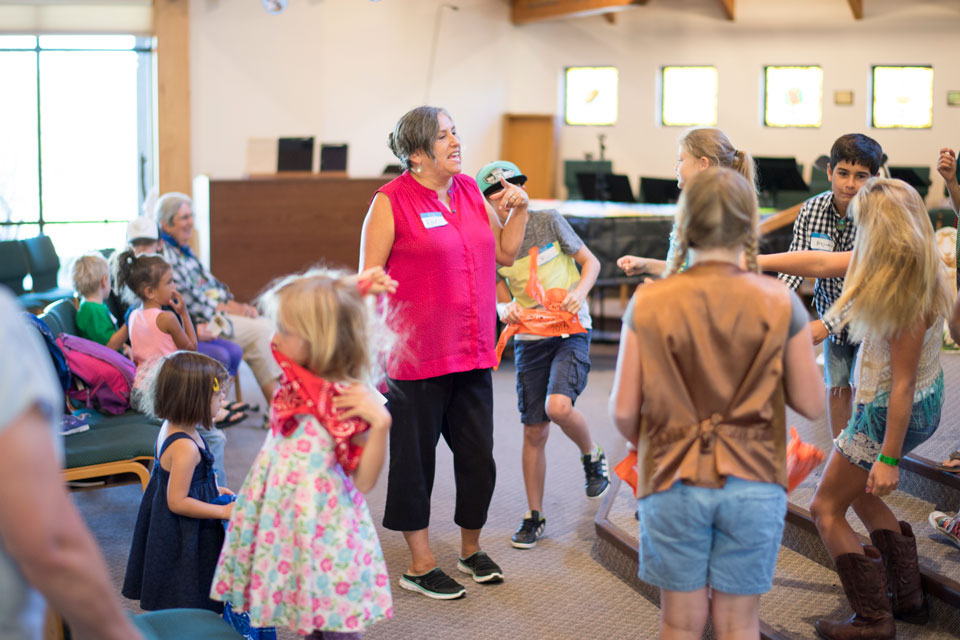 Key Bible Verse: "The Lord your God is with you wherever you go." (Joshua 1:9)
Bible Story: God is with Gideon. (Judges 6:11-7:25)
Day 4
SKYLER The Bowerbird
Bible Point: God will always love you.
Key Bible Verse: "Your unfailing love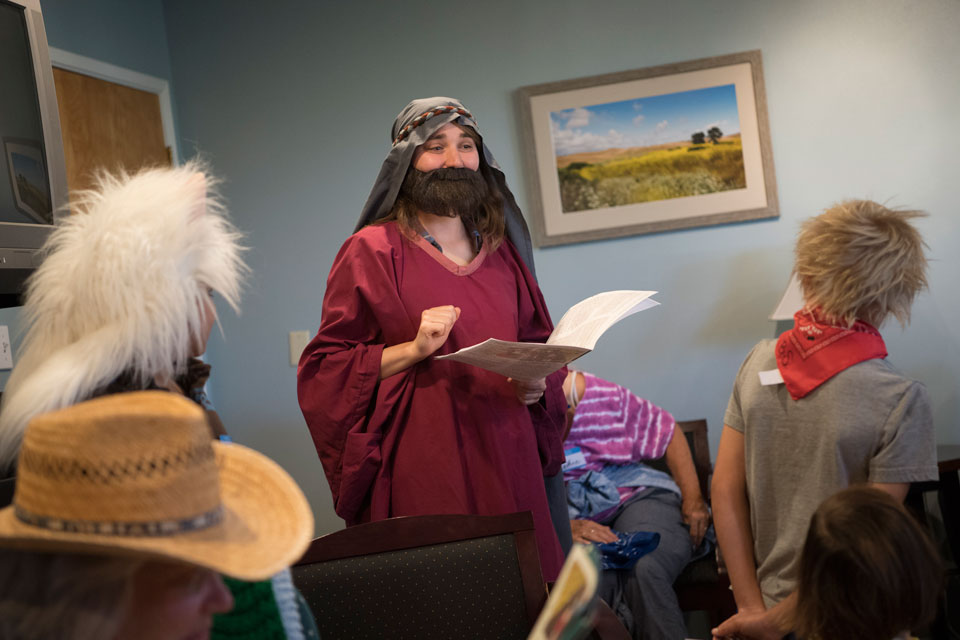 will last forever." (Psalm 89:2)
Bible Story: Jesus dies and comes back to life. (Luke 22:66-24:12)
Day 5
ABBEE The Bee
Bible Point: God made you for a reason.
Key Bible Verse: "'For I know the plans I have for you,' says the Lord." (Jeremiah 29:11)
Bible Story: Abigail brings peace. (1 Samuel 25)