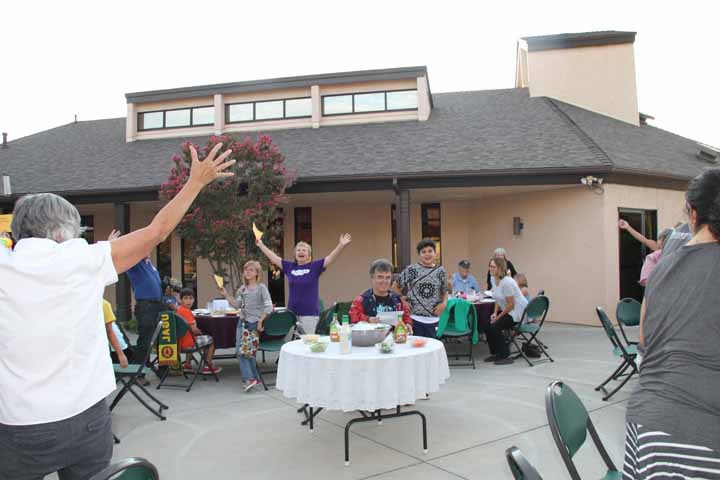 The MIX is our exciting mid-week program, in which our church buildings burst with the energy and laughter of children and teenagers. The first MIX Wednesday of the 2018-19 MIX year will be on Sept. 12.
The RULE of the MIX:
You are a child of God and I will treat you like one.
Jesus' ministry focused on teaching people what the Kingdom of God was like: non-competitive, inclusive, sharing, and life-affirming. The MIX is a metaphor for that Kingdom and is an alternative for children who are being reared in an image-based culture that's driven by competition, individualism, and consumerism. Based on a nation-wide proven church program called "LOGOS," we began our MIX with an in-depth training for adult leaders. After much prayer and preparation, we kicked things off in September 2011 and quickly doubled in size from what we had hoped for.
The goal of the MIX:
To grow intergenerational Christian relationships.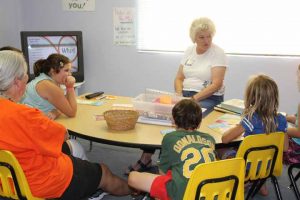 Throughout the school year, on most Wednesday evenings, children aged 4 through high school gather for age-based Bible study, recreation, and worship skills, such as choir, handbells, and drama. The fourth component and the centerpiece of the night is "Family Time," a sit-down dinner, complete with table parents and a special weekly theme carried out in decorations and table activities.
Relationships have bloomed at The MIX; children, youth and adults are spending time together sharing tons of fun. A program of this size takes a large team of committed adults; our adult/child ratio on Wednesday MIX nights is nearly equal, when we factor in adults who set the tables and kitchen teams who do the meal preparation and clean-up.
Any child is welcome to attend The MIX; families do not have to be church members in order to participate. We have found The MIX to be an excellent way to learn about Christianity, play together, get to know each other more deeply, and bridge the time in between Sundays. Email our MIX coordinator, Heather Young, for more info at communicationsaumc@gmail.com.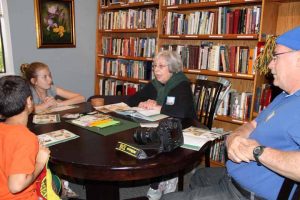 In addition to the MIX, families with young children plan occasional get-togethers and the teenagers of the church enjoy special events such as overnights, pool parties, and lunches out.
The MIX will run the first three Wednesdays of the month, September through April.
FIRST QUARTER
Sept. 12, 2018
Lesson: Taming the Tongue
Scripture: James 3:1-12
Theme: Happy Birthday MIX
Sept. 19, 2018
Lesson: Jesus Welcomes Children
Scripture: Mark 9:30-37
Theme: Space Night
Sept. 23, 2018
MIX SUNDAY
Oct. 3, 2018
Lesson: Jesus Blesses Children
Scripture: Mark 10:2-16
Theme: '50s Night
Oct. 10, 2018
Lesson: A Camel through a Needle
Scripture: Mark 10:17-31
Theme: Pirate Night
Oct. 17, 2018
Lesson: James and John
Scripture: Mark 10:35-45
Theme: Halloween
Oct. 21, 2018
MIX SUNDAY
Oct. 31, 2018
Halloween Carnival
SECOND QUARTER
Nov. 7, 2018
Lesson: The Widow's Offering
Scripture: Mark 12:38-44
Theme: Community Heroes
Nov. 14, 2018
Lesson: The Temple's Destruction
Scripture: Mark 13:1-8
Theme: Crazy Hat Night
Nov. 18, 2018
MIX SUNDAY
Dec. 5, 2018
Lesson: Malachi the Messenger
Scripture: Malachi 3:1-4
Theme: Sundae Night
Dec. 12, 2018
Lesson: Zephaniah's Joyful Song
Scripture: Zephaniah 3:14-20
Theme: Christmas Around the World
Dec. 16, 2018
MIX SUNDAY: Christmas Play
Dec. 19, 2018
Carols & Cocoa
THIRD QUARTER
Jan. 9, 2019
Lesson: John Baptizes Jesus
Scripture: Luke 3:15-17, 21-22
Theme: Sports Night
Jan. 16, 2019
Lesson: Water to Wine
Scripture: John 2:1-11
Theme: Under the Sea
Jan. 23, 2019
Lesson: One Body, Many Parts
Scripture: 1 Corinthians 12:12-31a
Theme: Backwards Night
Jan. 27, 2019
MIX SUNDAY
Feb. 6, 2019
Lesson: Jesus Calls Disciples
Scripture: Luke 5:1-11
Theme: Down on the Farm
Feb. 13, 2019
Lesson: Trust in the Lord
Scripture: Jeremiah 17:5-10
Theme: Valentine's Day
Feb. 20, 2019
Lesson: Jesus Feeds His Brothers
Scripture: Genesis 45:3-11, 15
Theme: President's Day
Feb. 24, 2019
MIX SUNDAY
FOURTH QUARTER
March 6, 2019 (Ash Wednesday)
Lesson: Jesus is Tempted
Scripture: Luke 4:1-13
Theme: Dr. Seuss
March 13, 2019
Lesson: God's Covenant with Abraham
Scripture: Genesis 15:1-12, 17-18
Theme: St. Patrick's Day
March 20, 2019
Lesson: God Provides
Scripture: Isaiah 55:1-9
Theme: Camp Night
March 24, 2019
MIX SUNDAY
April 3, 2019
Lesson: Mary Anoints Jesus
Scripture: John 12:1-8
Theme: Corny Joke Night
April 10, 2019
Lesson: Luke's Holy Week
Scripture: Luke 22:14-23:56
Theme: Luau
April 14, 2019
MIX SUNDAY: Palm Parade
April 17, 2019
MIX Celebration
Documents for THE MIX
Register a child (3 years of age through 12th grade):
Mix Registration 2017-18 & Medical Photo and Liability Release 2017-18
Volunteer:
MIX Volunteer Registration 2017-18
Bring a Guest
MIX Guest Permission Form
To subscribe to The MIX email list, CLICK HERE.
To pay registration fees, CLICK HERE ($35/quarter for one child; $65/quarter for 2 children; $90/quarter for 3 or more children from the same family–get a $5 per quarter per child savings when paying for the year in advance)