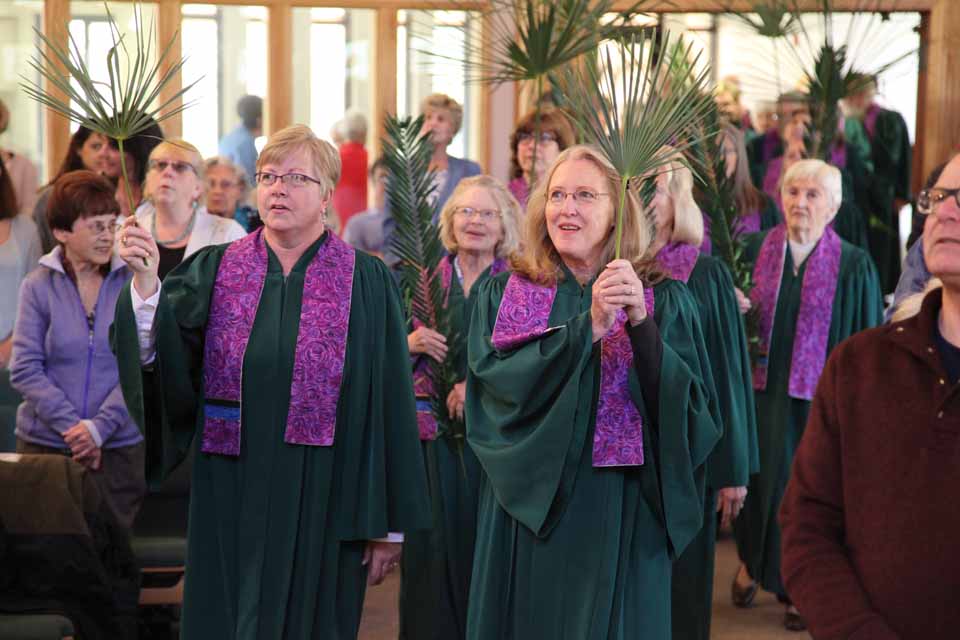 The season of Lent is forty days, not counting Sundays, which begins on Ash Wednesday and ends on Holy Saturday. The forty days represents the time Jesus spent in the wilderness, enduring the temptation of Satan and preparing to begin his ministry.
Lent is a time of repentance, fasting and preparation for the coming of Easter. It is a time of self-examination and reflection. In the early church, Lent was a time to prepare new converts for baptism. Today, Christians focus on their relationship with God, often choosing to give up something or to volunteer and give of themselves for others.
Sundays in Lent are not counted in the forty days because each Sunday represents a "mini-Easter" and the reverent spirit of Lent is tempered with joyful anticipation of the Resurrection.
While Lent begins on Ash Wednesday, we unofficially begin it on Shrove Tuesday with a pancake dinner. On Shrove Tuesday, traditionally pancakes were eaten to use up the sugar and fat and other foods traditionally restricted during Lent. Shrove Tuesday is also called Pancake Tuesday or Fat Tuesday and is the justification behind Mardi Gras.
Lenten/Easter activities at Atascadero UMC:
To view all of Atascadero UMC's events on Facebook, click HERE. See our Google calendars HERE.