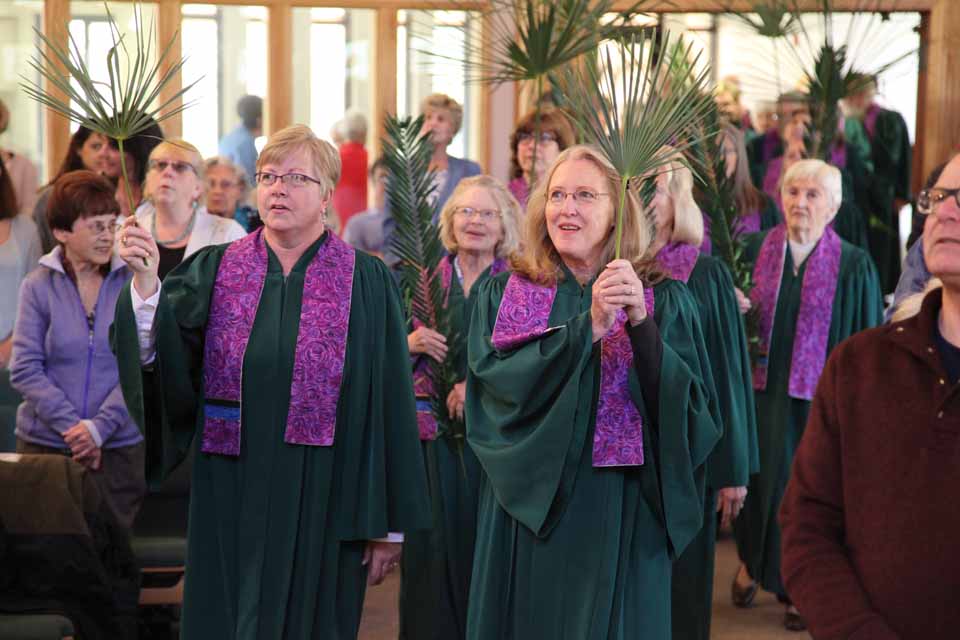 The season of Lent is forty days, not counting Sundays, which begins on Ash Wednesday and ends on Holy Saturday. The forty days represents the time Jesus spent in the wilderness, enduring the temptation of Satan and preparing to begin his ministry.
Lent is a time of repentance, fasting and preparation for the coming of Easter. It is a time of self-examination and reflection. In the early church, Lent was a time to prepare new converts for baptism. Today, Christians focus on their relationship with God, often choosing to give up something or to volunteer and give of themselves for others.
Sundays in Lent are not counted in the forty days because each Sunday represents a "mini-Easter" and the reverent spirit of Lent is tempered with joyful anticipation of the Resurrection.
In 2020, we have the unique opportunity to really spend some time in quiet reflection as we have been essentially forced into our homes and distance ourselves from others for an undetermined length of time. Because of that, in-person church services and activities have been canceled until further notice. We will have an ONLINE service and other services/activities may occur online or in a different fashion, but details are still being worked out. Please check back later.
Lenten/Easter activities at Atascadero UMC:
Shrove Tuesday Pancake Dinner, a fundraiser for our mid-week student ministry, The MIX, on Tuesday, Feb. 25 from 5:30 to 7 p.m. The cost is $10 per adult, $5 for children 9 to 17 and free for children 8 and younger.
Ash Wednesday service on Wednesday, Feb. 26 at 7 p.m. This service marks the beginning of the season of Lent.
Lenten Labyrinth Walk & Book Study, Thursdays from March 5 to 26 from 8:30 to 10:30 a.m. The book used for the book study will be "The Art of Pilgrimage" by Phil Cousineau. First the group will discuss the book and then walk the labyrinth. CANCELED
Palm Sunday on April 5 at 10 a.m.
Holy Thursday service on Thursday, April 9 at 7 p.m.
Easter Sunday services on April 12. The service will be held wholly online at 10 a.m.
Easter Egg Hunt on Sunday, April 12 at 9:45 a.m. SHARP. We will start gathering in Fellowship Hall at 9:30 a.m. Those eggs are found quickly. The hunt is for children in the fifth grade and younger. The littlest hunters will get a head start before the oldest are let loose.
Holy Humor Sunday on Sunday, April 19 at 10 a.m.
To view all of Atascadero UMC's events on Facebook, click HERE. See our Google calendars HERE.