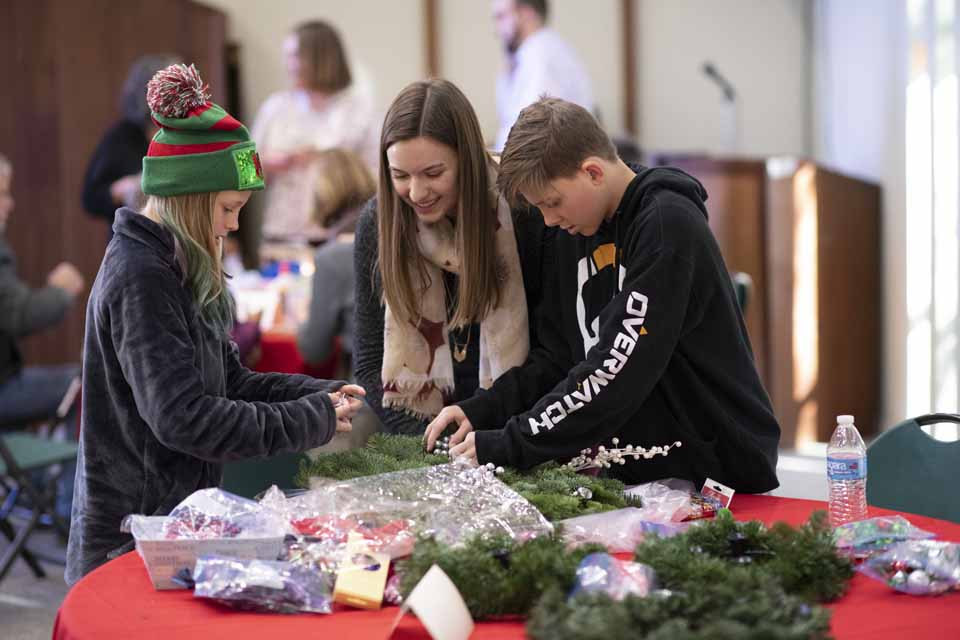 The Advent season is when we prepare ourselves to receive God's gift of Jesus. It is a time of "getting ready" for the celebration of Christmas. At AUMC, we have a number of events and services during the Advent Season. These are all free and open to all who would like to attend. 
Alternative Christmas Faire on Sunday, Nov. 17 at 11 a.m.
First Sunday of Advent on Dec. 1 at 10 a.m.
Family Advent Activities on Sunday, Dec. 1 right after church (approximately 11 a.m.) in Fellowship Hall.
Tap the Halls Advent Study: Mondays, Dec. 2, 9, 16 & 23 at 7 p.m. at a Dead Oak Brewing Co., 5925 Entrada Ave., Atascadero.
Fire pit & s'mores at Musical Holiday Walk Around the Lake on Saturday, Dec. 7 from 5:30-8:30 p.m. at 9440 Marchant Ave.
Second Sunday of Advent on Dec. 8 at 10 a.m.
Booth at Atascadero's Winter Wonderland in Sunken Gardens on Friday, Dec. 13, 5-9 p.m.
Third Sunday of Advent on Dec. 15 at 10 a.m.
Children's Christmas Play on Sunday, Dec. 15 at 10 a.m. SEE 2019 VIDEO HERE 
Atascadero UMC Choir's Christmas Concert on Sunday, Dec. 15 at 4 p.m. SEE 2018 VIDEO HERE
Carols & Cocoa on Wednesday, Dec. 18 at 5:30 p.m. in the sanctuary. Bring a dish to share; hot cocoa will be provided and we'll all share Christmas carols.
Fourth Sunday of Advent on Dec. 22 at 10 a.m.
Christmas Eve services on Tuesday, Dec. 24 at 5:30 & 7:30 p.m.  The 5:30 p.m. is more family-centered and will include a children's message and the Advent play, but no sermon. The second will be more somber and have a sermon by the Rev. Steve Poteete-Marshall. Childcare will be provided during both services for babies and toddlers, though children are always welcome in service. SEE 2018 VIDEO HERE
First time visitor? Learn more HERE.